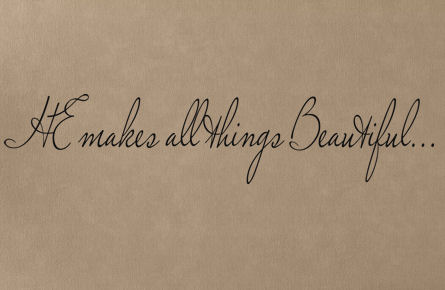 Hey There! My name is Jill and I created this blog to share my love of God, decorating and delicious food.  I hope to bless you with God's word and my own life experiences, inspire you with creating a beautiful home and tantalize your taste buds with some delicious recipes.  All of these things are a part of who I am.  It is my desire that when people see what I share in my blog they will see a life well-lived that reflect the things that I love and the goodness of my Creator.
Come take a look and see……………All Things Beautiful To Me.
Thank you for visiting!